Incredibly powerful.
You can create links to your albums, that can be shared with folks who are not on Ente. Your photos remain end-to-end encrypted. Wonder how we do this? This is how.
You can also let them add photos to your album. They don't need an account, or an app! Needless to say, everything they add remains end-to-end encrypted.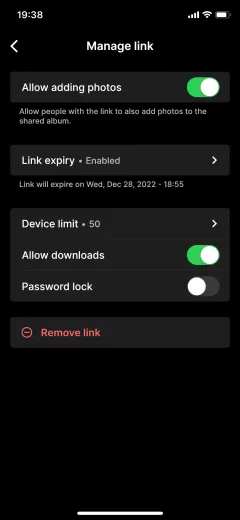 If you are looking for additional security, you can protect your links with a password.
Also, if you like the idea of your memories being ephemeral, you can configure these links to go poof 💨 after some time.
That's not all!
You can even limit the number of times your links can be forwarded. So you don't have to worry about your photos reaching strangers.
Ok that's all, for now.
---
Think we can do more? Let us know by Tweeting @enteio.