You can now create shared albums where multiple users can add photos.
This was a widely awaited feature, as you can see by the upvotes and comments on the roadmap item for album collaboration.
This is a huge feature. Every trip we have a shared album that all upload to. Please add!
Ente already allows you to collect photos of events and trips via public links, but that is aimed at collaboration with people who do not have the Ente app.
Collaborative albums go beyond public links. The experience is much more streamlined since everything happens inside the same app. And they also solve for additional use cases:
Sharing albums with partners, where either of them can add photos.

Creating (for example) baby picture albums where parents add photos, and grandparents and greater family are added as viewers.

Photographers creating collaborative albums to track photos they take as they cover occasions, with view access for their clients.
We hope you also find this feature useful.
There are many ways we can, and are, taking this forward from here. Some things we're planning to work on are: shared timelines, comment, reactions, and the ability to copy shared photos to one's own account. Based on feedback we will determine the next set of sharing enhancements.
---
You can add and manage collaborators in the sharing settings of an album.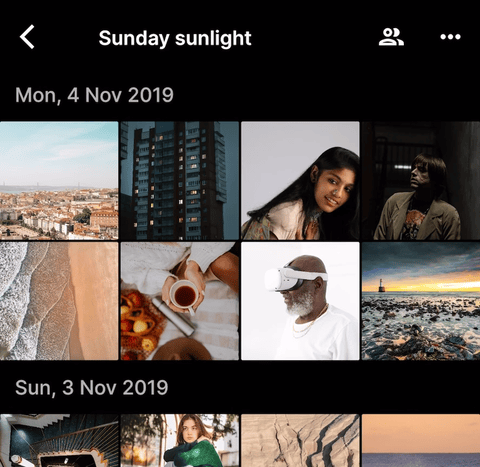 For more details about the feature, please see the FAQ entry. If you have feedback, please reach out to us! And if you like the direction Ente is taking, please take a moment to spread the word 🙏