In case you haven't been following, we've shipped more improvements over the last few weeks. We believe that Ente should be more than just photo backups, that we should make it easy to organize and rediscover your memories. Some of these are quality of life improvements, that should improve your experience.
Map view
You can now view your photos laid out on a map.
Open an album and click on "View map", or click on the search bar and then on the Map icon to browse in this mode.
Notifications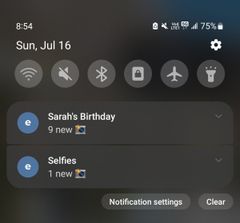 You'll now be notified whenever someone adds a photo to an album you're a part of.
For example if your partner adds a photo to their Camera folder that's shared with you. Or if a collaborator adds photos to one of your albums. Or if you collect photos from someone with a link. You'll be notified! 📸
Album improvements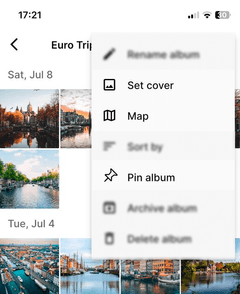 Cover photos
You can now set a cover photo for your albums. This will reflect within shared albums as well.
This was a popular feature our roadmap and we're happy to have shipped it (psst we're now tracking requests on GitHub, 🌟 our repos if you haven't already).
Pinning
Too many albums? Worry not, you can now pin them for easy access. They'll now be pinned to the top of your albums.
---
We're also happy with the progress we're making on end-to-end encrypted search. You can expect a banger of a release soon. Yes, the hype is real!
If you'd like to follow the hype train, follow us on Mastodon or Twitter. You can also subscribe to the RSS feed of our blog here.