It is simple to collect photos from your friends and family using Ente, at the end of a wedding or birthday party or a trip. They don't need an Ente account, or even the Ente app.
Within the link sharing settings for a shared album, simply enable "Allow adding photos".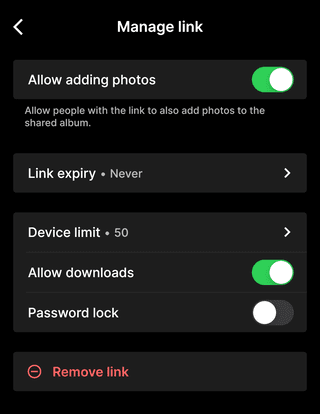 Once enabled, this will allow anyone with the link to add photos to your album. All your guests need is a web browser. They don't need an Ente account or app.
The experience of adding photos is simple, there is only one, direct, action - Add photos.

We will ask the uploader to enter a name so that for when multiple people add photos, you will be able to see at a glance who added which photo.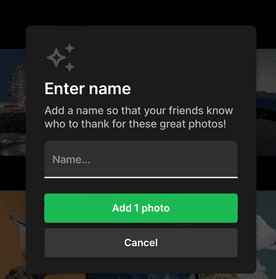 The full names are shown within the photo details. This information is stored end to end encrypted, and can only be viewed by people who have access to the photo.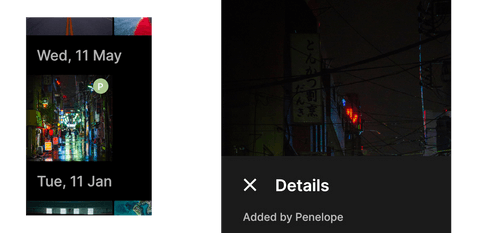 ---
This is the easiest and safest way for you to collect photos from guests at the end of a party or trip. They don't need an app, they don't need an account, and you get complete privacy and control over the photos you collect.
Wish you a ton of fun planning your event and collecting photos of your favorite moments! If you need any help, drop a mail to [email protected] and we'll be happy to help!